WHAT ISCONSUMER CHOICE AWARD?
Consumer Choice Award was established in 1987 with the sole purpose of recognizing business excellence in small and medium sized businesses.
Today, we are the only organization in Canada to utilize statistically supported independent market research to determine brand reputation, customer satisfaction and business excellence.
As part of this effort, the award-winners are identified by our exclusive Four-Step Ranking Process to provide consumers with the top-ranked service providers and businesses for each category of business.
Consumer Choice Award recipients are not selected by a panel of judges but chosen by the Consumer.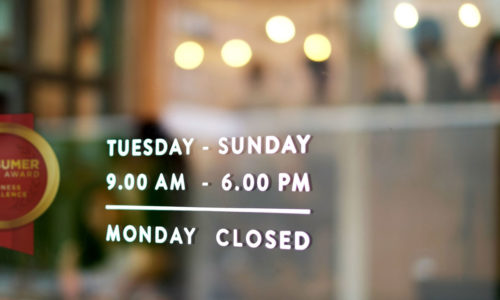 No other award in North America measures to the same extent the opinions of consumers and businesses of markets it represents.
Currently, you'll find Consumer Choice Award-Winners spread across 16 major metropolitan areas in Canada, from coast to coast. As we continue to grow, we hope you'll take advantage of the superior products and services provided by Consumer Choice Award winners in your community.
We invite you to use our recognition when you want to minimize your purchasing risk, when the cost is relatively high or you are not entirely familiar with the services you're seeking.  Ultimately, the Consumer Choice Award provides a reference point in your search for the optimal provider for the services you desire.
In addition to recognizing businesses with the Consumer Choice Award, we offer recipients the opportunity to maximize their award-winner status with a variety of marketing initiatives. These initiatives are intended to optimize their recognition with the public and the business community.
« … it is a very recognizable symbol, it shows that we are a cut above the rest and it assures our clients that they are making a smart choice by choosing us for business »
It helps inform and reassure consumers that they will be getting a great service or product for their dollar.
We like being the Consumer Choice Award winners because it is an unbiased and honest evaluation of our business and it reassures our patients that they have chosen the best in class within our category - not based on what we say about ourselves but based on actual consumers and their feedback.
« … Being a Consumer Choice Award winner means a lot to us and especially, our consumers! … Thanks to the CCA's recognition, we can show off their seal of business excellence in all of our advertising to ensure consumers they will receive the most outstanding service in our field… we hope to continue working with such a prestigious company for the many years to come!
J'aime la possibilité de réseautage à chaque année! C'est bien de rencontrer les autres entreprises gagnantes!
Being a Consumer Choice winner has allowed us to set our team apart in a new way! The marketing initiatives are a great compliment to our branding efforts, and help drive recognition of our team and brand in the area!
We love being a Consumer Choice Award winner! It gives our customers confidence in our business and sets us apart from the competition. It's great for marketing, both in print and on social media.
Consumer Choice Awards have provided us the tools to spread awareness about our brand and business. It's amazing to be recognized as one of the top-ranked service providers in Vancouver. It's authentic and inspiring!
Consumer Choice Award is a recognition you can trust.
Real votes. Real winners.